New Member Profile: Gilles van Leeuwen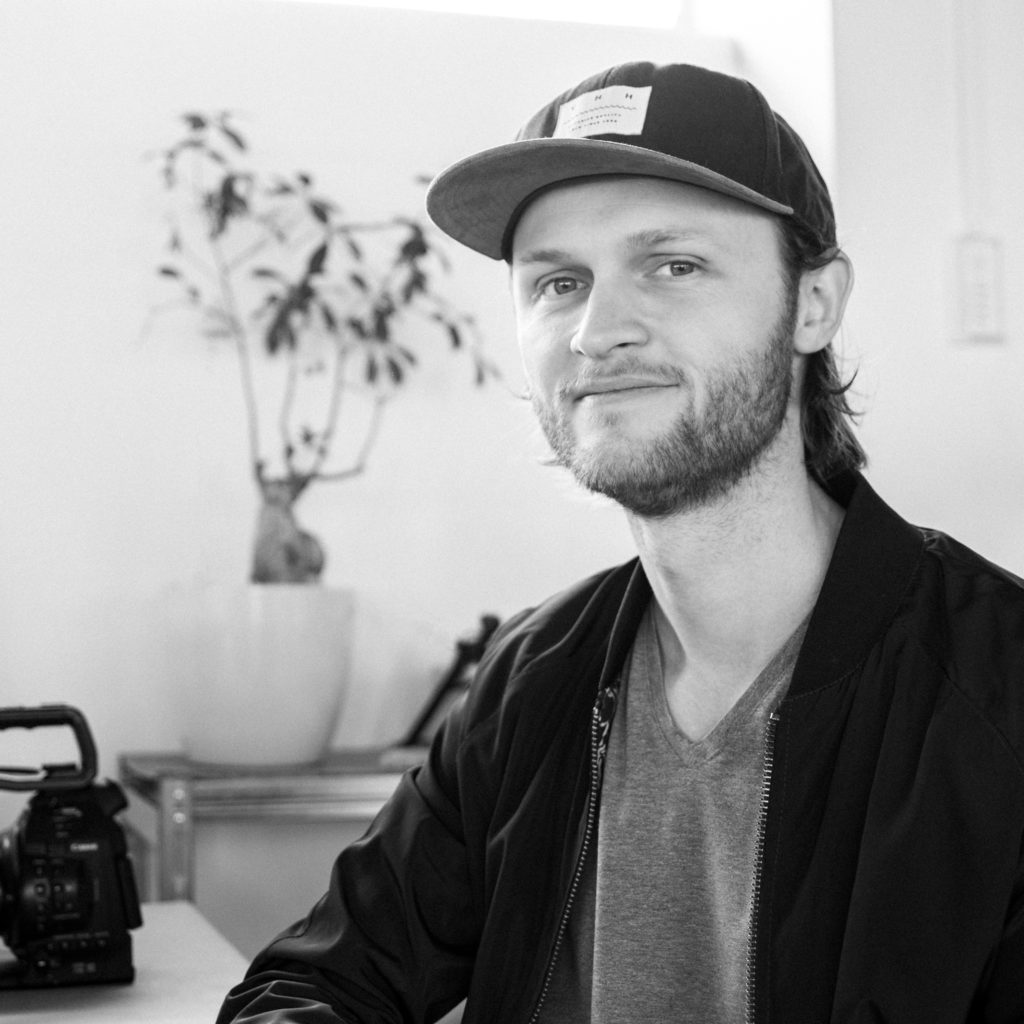 We regularly welcome new members to our workspace and community. As part of our 'welcome', we asked Gilles, one of our most recent additions, a few probing questions…
Who are you? What do you do?
I'm Gilles van Leeuwen, I am a filmmaker and cameraman. In cooperation with clients, I write, direct and shoot narratively comprehensible and aesthetically clean films. I specialise in short to medium length documentary projects.

What made you choose Rotterdam Collective?
It felt a bit too good to be true. Ro-Co is very well-priced and has a very nice community. I wanted to move my workplace out of the house and was looking for a nice place with a fixed desk. I need a fixed workspace so I can install my editing setup. Ro-Co was a great fit for this. I didn't really appreciate how inspiring a great community can be until after a few weeks.

What is your connection with Rotterdam?
I moved to Rotterdam only 3 years ago. I lived in Amsterdam before that and I'm originally from Eindhoven. I did not study here and I do not need to be here for work. I moved to Rotterdam with my girlfriend because we wanted something different and Amsterdam was too crowded. Rotterdam has a very nice balance of being a big city and still not feeling crowded like Amsterdam does.

What is the project you're most proud of?
My work is divided into work for hire and personal fiction projects. There are a few short films I wrote, directed and edited myself which I'm still most proud of. It's still endlessly fascinating to me how a piece of fiction that I wrote can come to life when I shoot and direct it. It's a feeling I cannot get any other way.
In work for hire I'm most proud of the projects where I went that one step further as a cameraman/photographer. When I'm able to create a picture that is lit in a new way for me, that's something I really enjoy.

What superskill do you have to contribute to the community?
I'm quite the nerd and fairly skilled in most things technical. I also have a great network of people who build stuff with their hands, from building furniture to houses and from engineering to PCB design and sculpting. I believe that's a great asset in a 'white collar world'.

Do you have any guilty pleasures?
I enjoy Erik Prydz a lot. For some this might not fit 'guilty pleasure' but in my group of friends there's a lot of musicians and dance/ electronic music lovers and Prydz was never a great shared interested of most. For me however, it really gets me going.
Find Gilles' work at: www.gillesvanleeuwen.nl